We know what it is like to arrive in a city, your other half is interested in the conference, and you don't know what to do. Well ladies and gentlemen, we'll tell you what you can do – you can join our Non-Python Partner Program.
This is for people would like to share the experience of visiting a new place with other like-minded people.
The Program is open to all, whether you are the partner of a conference delegate or a delegate that would like to escape from the conference to see a little of Florence.
Booking Info
All price are VAT included
Guides will speak English
Museum tickets are always included
Departures time is always 9:00 for the morning tours and 15:00 for the afternoon tours
Quittance will be request directly by the tour operator desk
Tours with less than the minimum of attendees will be canceled and the cost will be refunded.
Obviously, you don't need an EuroPython conference ticket to join the Partner Program!
The tour duration is specified in every tour description.
All the tours will start from the conference desk at Grand Hotel Mediterraneo Conference Center from the EUROPYTHON PARTNER PROGRAM TOUR START sign.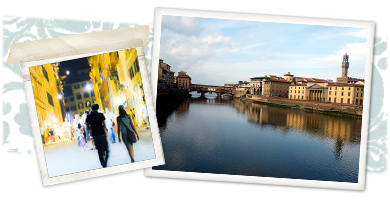 More tours are coming soon, check back this page!